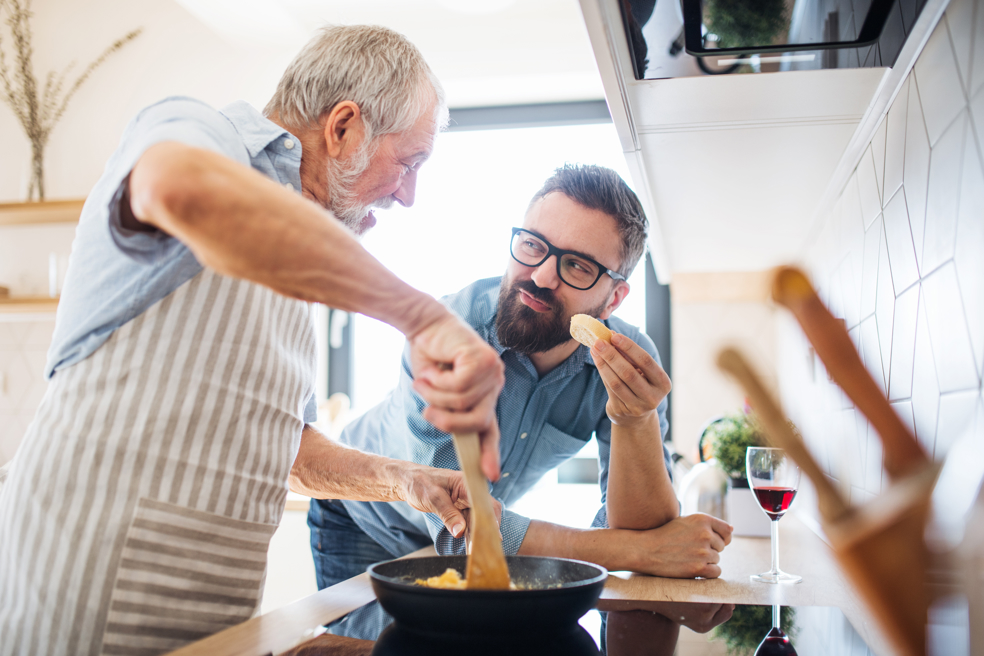 There's no better time to give your immune system a lift than on the eve of another lurgy season. Indeed, eating vitamin and mineral-rich foods is a great idea year-round, but it becomes especially important through the colder months.
Whether you have a pesky cold, are recovering from illness or simply want to stay well, here are three immune-boosting recipes that will load you up on zinc, vitamins A, C, D and E, as well as gut-happy probiotics.
Nan's chicken soup
The humble chicken soup has long been a get well favourite, but – unlike many food fads – its ability to support our health is backed by science. According to a 2000 study in the medical journal Chest, chicken soup may contain several substances with anti-inflammatory properties that can help reduce the symptoms of upper respiratory tract infections.
For a heart-warming, immune-boosting chicken soup recipe, look no further than Nan's 'fix everything' chicken soup from Australia's Best Recipes.
Dill and mustard salmon with beetroot slaw
Fatty fish like salmon, tuna and sardines are a rich source of vitamin D and omega-3 fatty acids. Paired with the right sides, these fish aisle favourites make a meal full of immune system punch.
In this dill and mustard salmon with beetroot slaw recipe featured on Delicious, you'll find plenty of vitamin C in the beetroot, beans and lemon - the latter of which supports the immune system to fight illness. Beetroot also contains iron and can help create healthy red blood cells, battle infections and improve our gut bacteria.
Smoothies
Quick, easy and powerful. What more could you want from an immune system helper? Adding a daily smoothie to your diet is one of the best ways to keep your immune system in top form. And, with high quality frozen fruit readily available in the supermarket, there's no reason to miss out on your summer favourites during winter.
Think all the colours of the rainbow: berries, spinach, carrots, oranges, ginger, turmeric, celery, beetroot and banana. Add yoghurt for a probiotic hit, and either milk or a milk alternative that has been fortified with calcium and vitamin D. This immune-boosting recipes page by BBC Good Food has plenty of vibrant smoothie ideas.
And for the sweet tooths
The great news is you can keep doing wonderful things for your immune system by making the right choices with snacks.
In addition to certain varieties of tree nuts, including cashews, pine nuts, Brazil nuts and hazelnuts, which each contain a range of beneficial proteins and antioxidants, you can even treat yourself to a few pieces of quality dark chocolate. Dark chocolate contains the antioxidant theobromine, which can help support immune health by protecting us from cell-damaging free radicals.