Symbion Consumer Products Wins at CHP Self-Care Excellence Awards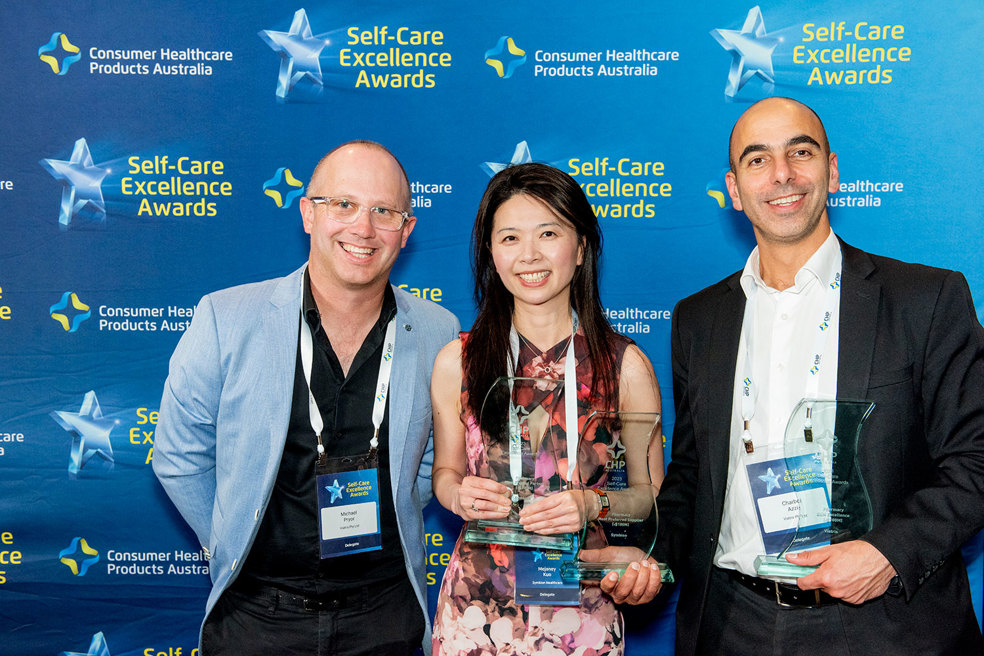 Symbion Consumer Products, which represents Faulding, Allersearch and Pharmacy Choice over-the-counter (OTC) products is thrilled to announce that our business has won the Most Preferred Supplier (<$100M) and Most Trusted Partner awards at the recent CHP Self-Care Excellence Awards.  The judging panel of industry experts recognised best practice in marketing and sales, new products, and manufacturing innovation that has contributed to excellence in the consumer healthcare products industry, informed CHP. 
CHP Australia Chief Executive Officer, Dr Deon Schoombie said, "congratulations to all our Self-Care Excellence Award winners".
"The consumer healthcare products industry promotes self-care, healthy lifestyles, and healthy choices," remarked Schoombie.
"This is at the core of who we are, so our judges are always looking to reward leading-edge creative work, innovation, and best practice in self-care and, this year, all entries were outstandingThe annual CHP (Consumer Healthcare Products) Excellence Awards recognise marketing and sales best practice, new products, manufacturing innovation, and sustainability initiatives which have contributed to excellence in Self-Care.
The Symbion Consumer Products range continues to deliver OTC, vitamins and device products to assist customers with their healthcare needs. We strive to provide great customer service and trusted products to the Australian pharmacy community.